Weekend Wrap-up is where I share my new books, as well as what happened here at (un)Conventional Bookviews and elsewhere in the blogoshpere. I'm linking up with the usual suspects, AKA Team Tynga's Reviews and Caffeinated Reviewer.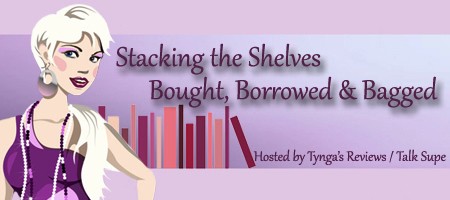 STS #183
Stacking The Shelves, hosted by Tynga's Reviews is all about the latest additions to my library – virtual or actual, with books that are  bought, borrowed, won or ARCs  I will (probably) be reading soon. Without further ado, here's what I added to my bloated shelves this past week:
As promised last week, here's some of the latest ARCs I received – with big thanks!! –  from Carina Press.
Thank you, Bonnier Zaffre, Book Baby, Harleqin, Kensington Books, and NetGalley!
Thank you, Imbrifex Books and Edelweiss!
Thank you, Lisa Renee Jones!
Thank you Sawyer Bennett, Netgalley and Loveswept 🙂
I won Relativity in Maureen's blogoversary giveaway. Thank you so, much, Maureen! (The bookmarks are mine, with my blogheaer… I have started including them in my IG pictures.)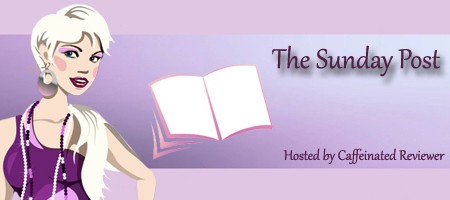 The Sunday Post #133 – Weekend Wrap-up
Kim @ The Caffeinated Reviewer, is our hostess with the mostest for the weekly Sunday Post where I'm wrapping things up. It is the perfect opportunity to share what happened here on my own blog, as well as some of the happenings elsewhere in the Blogosphere.
We're in Spain! And it's heavenly. It's nice not to have to go to work. And it's even nicer to smell the sea and be close to the beach once more. It's also nice to be with my daughters and Freddy and just hang out and relax together – even if I spend three hours every day writing for my thesis. Freddy loves the beach as usual, and he goes crazy in the water! I have uploaded a small video of him swimming in the Mediterranean on Friday 😀
This Week's Freddy in Action:
Did you get some good books last week? What have you been up to this past week? Thanks for stopping by, I hope you're enjoying your weekend, and that next week will be filled with awesome!