Bought, Bagged and Wrapping it Up is where I share my new books, as well as what happened here at (un)Conventional Bookviews and elsewhere in the blogoshpere. I'm linking up with the usual suspects, AKA Team Tynga's Reviews, Talk Supe and Caffeinated Reviewer.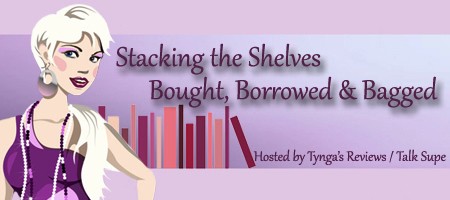 STS #140 – Bought Borrowed & Bagged #90
Stacking The Shelves, hosted by Tynga's Reviews is all about the latest additions to your library – virtual or actual, with books that are  bought, borrowed, won or ARCs  you will be reading soon. Bought Borrowed and Bagged is a homage to to Barron's Books and Baubles from KMM' Fever series, and is hosted by Braine over at Talk Supe. Without further ado, here's what I bought, borrowed or bagged this past week:
Thank you very much to Loveswept and Netgalley for the above goodies! I don't even know where to start, I'm so excited about all four 😀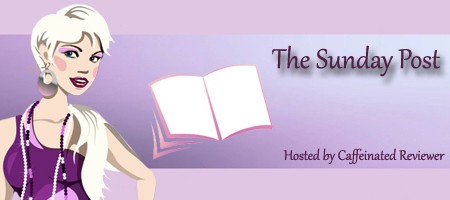 The Sunday Post #90 – Wrapping it Up
Kim @ The Caffeinated Reviewer, is our hostess with the mostest for the weekly Sunday Post where I'm wrapping things up. It is the perfect opportunity to share what happened here on my own blog, as well as some of the happenings elsewhere in the Blogosphere.
On Monday, I drove 700 kilometers (435 miles) from home in Geneva to the other home in Spain. Being close to the sea revives me like nothing else, and with the beautiful weather as well as the scenery that's very different, I've had a fantastic week! It's been eight weeks since I quit smoking, and I've put on a little weight – which I really want to get rid of, so this week has also been one of long, brisk walks and working out.
I also got the result on my exam, and I passed. I'm not very happy with my grade, I must have said something I wasn't supposed to. But at least I passed, and now the only thing I have left to finish for my Master's degree is my Master's thesis. I'm going to write about foreign language teaching and dyslexic children. And I really would like to be ready for the beginning of September, so please wish me luck!
This week's Freddy in action:
Berls @ Fantasy is More Fun wonders Do You Review Everything You Read?
Brandee @ Bookworm Brandee chats about So You Have Swag, Now What?
Neyreda @ Nick & Neyreda's Infinite Booklist shares Books that Destroyed her Emotionally.
Kristen @ Metaphors at Midnight chats about Realism in Books, Little Things vs Big Things.
Did you get some good books last week? What have you been up to this past week? Thanks for stopping by, I hope you've enjoyed your weekend, and that next week will be filled with awesome!