Weekend Wrap-up is where I share my new books, as well as what happened here at (un)Conventional Bookviews and elsewhere in the blogoshpere. I'm linking up with the usual suspects, AKA Team Tynga's Reviews and Caffeinated Reviewer.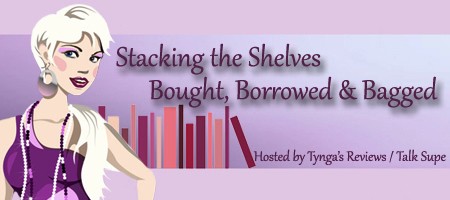 STS #187
Stacking The Shelves, hosted by Tynga's Reviews is all about the latest additions to my library – virtual or actual, with books that are  bought, borrowed, won or ARCs  I will (probably) be reading soon. Without further ado, here's what I added to my bloated shelves this past week:
I got accepted for some ARCs I had requested a while back, downloaded some e-books I got at RT, and I also received two e-mail invitations I wasn't able to resist…
Thank you to RT, Harlequin, Avon, Atria, Loveswept, NetGalley and Edelweis!
Thank you Tantor Media!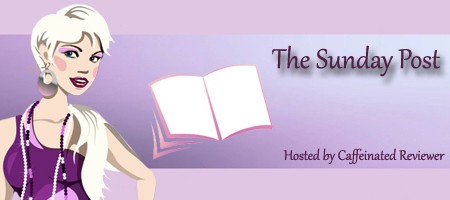 The Sunday Post #137 – Weekend Wrap-up
Kim @ The Caffeinated Reviewer, is our hostess with the mostest for the weekly Sunday Post where I'm wrapping things up. It is the perfect opportunity to share what happened here on my own blog, as well as some of the happenings elsewhere in the Blogosphere.
It's been a very busy week, with creating the time table for my two second-year classes' oral exams in June, making copies of the year-end exams for my first-year classes, creating new tests for those who were sick on the day of the original test and trying to do the final touch-ups on my thesis. I also have not been feeling well, and just want to stay in bed to read and sleep 🙁 Hopefully, I'll hurry up and feel better.
This Week's Freddy in Action:
Did you get some good books last week? What have you been up to this past week? Thanks for stopping by, I hope you're enjoying your weekend, and that next week will be filled with awesome!