Weekend Wrap-up is where I share my new books, as well as what happened here at (un)Conventional Bookworms and elsewhere in the blogoshpere. I'm linking up with the usual suspects, AKA Team Tynga's Reviews and Caffeinated Reviewer.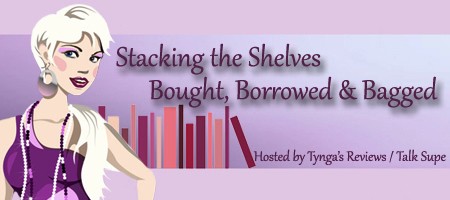 STS #261
Stacking The Shelves, hosted by Tynga's Reviews and Reading Reality is all about the latest additions to my library – virtual or actual, with books that are  bought, borrowed, won or ARCs  I will (probably) be reading soon. Without further ado, here's what I added to my bloated shelves this past week:

Thank you, Avon, and Edelweiss; Harlequin, Loveswept, and NetGalley; and KA Tucker!
I have already read Playing for Keeps by Jill Shalvis, and I loved it! I think it's my favorite Heartbraker's Bay novel 🙂 <3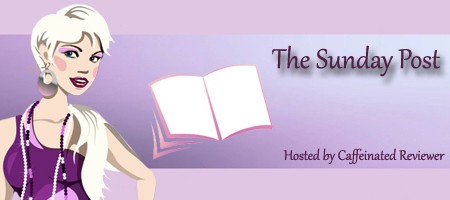 The Sunday Post #211 – Weekend Wrap-up
Kim @ The Caffeinated Reviewer, is our hostess with the mostest for the weekly Sunday Post where I'm wrapping things up. It is the perfect opportunity to share what happened here on my own blog, as well as some of the happenings elsewhere in the Blogosphere.

This was a strange week – not too busy at work, as it was the first week back to school. However, I am preparing for an exam that will happen on Monday, and even if I really know my stuff rather well, I'm a bit stressed about it. The exam is in Didactics of ESL, and I've been to all the classes, plus read all the chapters in our course book, so I should definitely be OK.
My husband had to take Hercules to the vet on Wednesday, as he was not feeling good at all. Once more, Hercules has been eating small rocks, and I just don't know what to do with him anymore! Luckily, he did not need surgery, but he was poorly all day, whining and complaining, and just acting all mellow 🙁
This Week's Puppies in Action: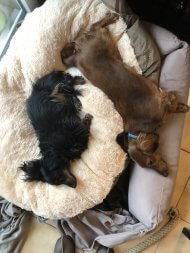 Did you get some good books last week? What have you been up to this past week? Thanks for stopping by, I hope you're enjoying your weekend, and that next week will be filled with awesome!