Weekend Wrap-up is where I share my new books, as well as what happened here at (un)Conventional Bookviews and elsewhere in the blogoshpere. I'm linking up with the usual suspects, AKA Team Tynga's Reviews and Caffeinated Reviewer.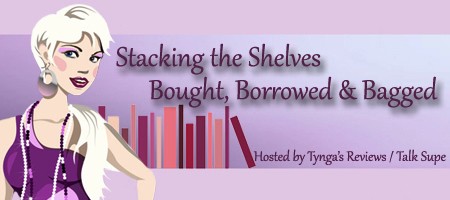 STS #199
Stacking The Shelves, hosted by Tynga's Reviews and Reading Reality is all about the latest additions to my library – virtual or actual, with books that are  bought, borrowed, won or ARCs  I will (probably) be reading soon. Without further ado, here's what I added to my bloated shelves this past week:
Thank you Sourcebooks Fire, Touchstone, Harlequin, Atria, and NetGalley!
Thank you Tantor Media!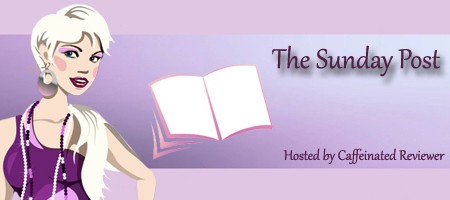 The Sunday Post #149 – Weekend Wrap-up
Kim @ The Caffeinated Reviewer, is our hostess with the mostest for the weekly Sunday Post where I'm wrapping things up. It is the perfect opportunity to share what happened here on my own blog, as well as some of the happenings elsewhere in the Blogosphere.
We drove back home from Spain on Tuesday, and my goodness, it's a lot cooler in Geneva :O I know I was complaining about the heat, but a middle ground would have been nice! On Monday, we went jet-skiing, and I had so much fun. I want to do it again. It was fairly windy and there were lots of waves. It was really amazing. Also, the last few evenings, we went back to the beach at night, and went swimming under the full moon. Now, we have to wait until October before we can go back.
It's nice to be back home, though. As now, I have all my kids under the same roof once more, and I'll have time to see some friends to catch up before school start again.
This Week's Freddy in Action:
Did you get some good books last week? What have you been up to this past week? Thanks for stopping by, I hope you're enjoying your weekend, and that next week will be filled with awesome!