Weekend Wrap-up is where I share my new books, as well as what happened here at (un)Conventional Bookworms and elsewhere in the blogoshpere. I'm linking up with the usual suspects, AKA Team Tynga's Reviews and Caffeinated Reviewer.
STS #293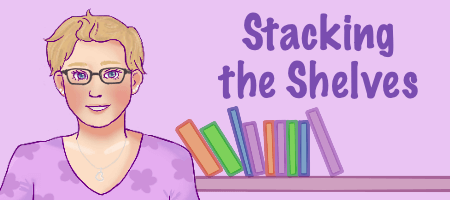 Stacking The Shelves, hosted by Tynga's Reviews and Reading Reality is all about the latest additions to my library – virtual or actual, with books that are  bought, borrowed, won or ARCs  I will (probably) be reading soon. Without further ado, here's what I added to my bloated shelves this past week:

Oh my gosh, I went a little crazy with ARCs this past week – and they're all for 2020… I kind of blame Lauren @ BookmarkLit, as she shared her most anticipated 2020 relases…
I don't even have the time to download and upload all the covers, that's how bad it is, but here's a link to my Goodreads 2020 Releases shelf, all the ones added on October 25th are ARCs I got this past week 😉 Of course, NetGalley and Edelweiss were way too good to me 😀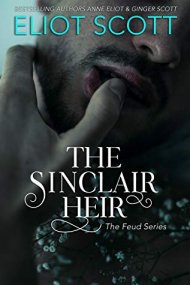 The Sunday Post #233 – Weekend Wrap-up
Kim @ The Caffeinated Reviewer, is our hostess with the mostest for the weekly Sunday Post where I'm wrapping things up. It is the perfect opportunity to share what happened here on my own blog, as well as some of the happenings elsewhere in the Blogosphere.

We spent a few days in Oslo, Norway this past week, as #3 is there for the whole school year. It was awesome to see him again! And as an added bonus, we got to spend lots of time with my mom, my step-dad, my sister, my nieces and my brother-in-law. The weather was gorgeous, and the fall colors so beautiful it almost hurt!
I don't know if you've noticed, but I've changed my name from Lexxie (my internet name) to Linda (my real name). I did this mostly because I had trouble actually reacting when people called me Lexxie in real life lately. It's just easier this way 🙂
This Week's Puppies in Action: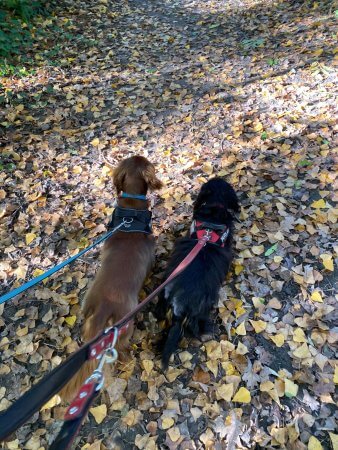 Did you get some good books last week? What have you been up to this past week? Thanks for stopping by, I hope you're enjoying your weekend, and that next week will be filled with awesome!