Weekend Wrap-up is where I share my new books, as well as what happened here at (un)Conventional Bookviews and elsewhere in the blogoshpere. I'm linking up with the usual suspects, AKA Team Tynga's Reviews and Caffeinated Reviewer.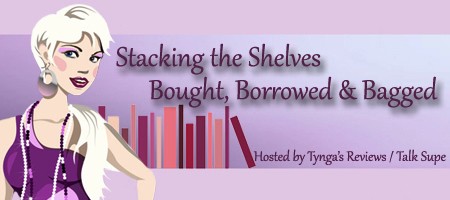 STS #222
Stacking The Shelves, hosted by Tynga's Reviews and Reading Reality is all about the latest additions to my library – virtual or actual, with books that are  bought, borrowed, won or ARCs  I will (probably) be reading soon. Without further ado, here's what I added to my bloated shelves this past week:
Thank you, St. Martin's Press, Harlequin, St. Martin's Paperbacks, and NetGalley!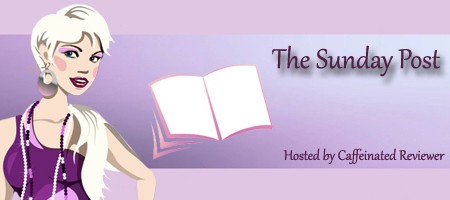 The Sunday Post #172 – Weekend Wrap-up
Kim @ The Caffeinated Reviewer, is our hostess with the mostest for the weekly Sunday Post where I'm wrapping things up. It is the perfect opportunity to share what happened here on my own blog, as well as some of the happenings elsewhere in the Blogosphere.
This was another busy week, but it was somehow better than the first weeks of January, as we had sun for two days! That yellow shining thing in the sky definitely makes things easier 😉 And how is January almost over already? Next week we start February, and I have no idea where all that time has passed.
I had several meetings about different classes last week, as some of my students are not on track for passing their year after the first semester. And with the dean, we tried to come up with motivation for them.
I did a good deed for the library at the school where I teach this past week. The English books selection is dismal. And since I've been to many book conventions, and I love reading YA, I thought I'd share one of my favorite series with all students. So I gifted the library with the whole Raven Boys series by Maggie Stiefvater.
This weekend, I'll try to shuffle my program around for two of my classes – they are what we call 'preparation classes' as the students in those classes didn't actually graduate from middle school. And so, they have an extra year to prepare for high school. Of course, it's not very easy for those to work hard and be motivated when there is failure in their recent past. But I still have a program to teach – and we're halfway through the year, but only about 1/3 through the program. My meeting with some other teachers this past Friday might help me with how to motivate students to take charte. I will keep you posted.
This Week's Puppies in Action:
And hasn't Hercules gotten big? He's much bigger than Freddy now. And Saturday, January 27th is Freddy's 2nd birthday! *throws confetti*
Aimee @ Aimee Always has a 1000 Followers Giveaway on her blog – don't miss out!
Fanna @ Fannality discusses the importance of Bloggers as A Publicity Team that Should Be Respected.
Evelina @ Avalinah's Books has Shruti from This Is Lit Again doing a guest post about bookbloggers' Review Policy.
Sim @ Flipping Through the Pages shares Her Thoughts on Audiobooks and Why She Struggles to Listen To Them.
Tiffany @ Read By Tiffany has an excellent Review and Discussion Post about When Dimple Met Rishi
Did you get some good books last week? What have you been up to this past week? Thanks for stopping by, I hope you're enjoying your weekend, and that next week will be filled with awesome!