Weekend Wrap-up is where I share my new books, as well as what happened here at (un)Conventional Bookviews and elsewhere in the blogoshpere. I'm linking up with the usual suspects, AKA Team Tynga's Reviews and Caffeinated Reviewer.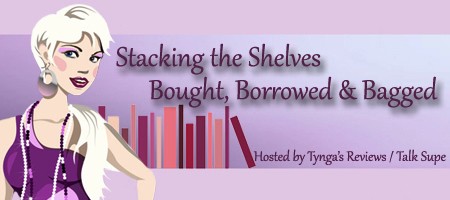 STS #203
Stacking The Shelves, hosted by Tynga's Reviews and Reading Reality is all about the latest additions to my library – virtual or actual, with books that are  bought, borrowed, won or ARCs  I will (probably) be reading soon. Without further ado, here's what I added to my bloated shelves this past week:
Thank you Entangled Publishing and NetGalley!
Thank you Avon, Gallery Books, Katharine Gillian Regnery, and Edelweiss!
Thank you Tantor Media!
I already read If There's No Tomorrow, and my feels are hurting so bad! I haven't cried this hard for and with a character in a very long time!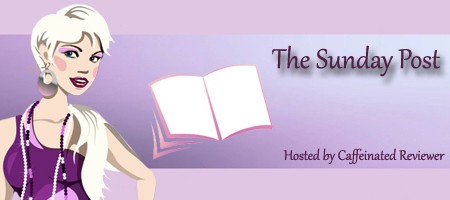 The Sunday Post #153 – Weekend Wrap-up
Kim @ The Caffeinated Reviewer, is our hostess with the mostest for the weekly Sunday Post where I'm wrapping things up. It is the perfect opportunity to share what happened here on my own blog, as well as some of the happenings elsewhere in the Blogosphere.
COYER is over – and I have never done this well during this awesome challenge. I have read 92 books since we started in the middle of June, and most of those books were really good, so it's a win-win for me. You can check which books I read for COYER here.
This week was short, as we had Thursday off, and I don't teach on Fridays. I have prepared a ton of lesson plans, though, and need to get started on creating some tests, too. I have to calculate the first average grade for my students at the end of October.
It's cooler here now, and so, the colors have changed a bit. No trees are turning red or yellow yet, but everything just looks crisper now that the heat is gone, you know? It's wonderful, really, I love fall! And I sleep incredibly well with the cooler nights.
This Week's Freddy in Action:
If you've been following the COYER challenge from afar, on the COYER website, you can find over 1000 reviews linked up;)
Nicole @ Feed Your Fiction Addiction wonders What Constitutes a Blogging Slump?
Did you get some good books last week? What have you been up to this past week? Thanks for stopping by, I hope you're enjoying your weekend, and that next week will be filled with awesome!