Weekend Wrap-up is where I share my new books, as well as what happened here at (un)Conventional Bookviews and elsewhere in the blogoshpere. I'm linking up with the usual suspects, AKA Team Tynga's Reviews and Caffeinated Reviewer.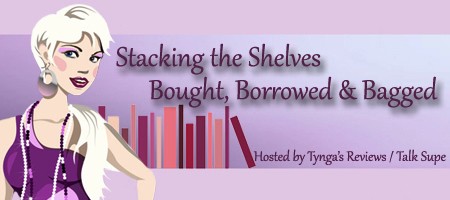 STS #192
Stacking The Shelves, hosted by Tynga's Reviews is all about the latest additions to my library – virtual or actual, with books that are  bought, borrowed, won or ARCs  I will (probably) be reading soon. Without further ado, here's what I added to my bloated shelves this past week:
Thank you St. Martin's Press, Light Messages Publishing and NetGalley!
Salvaged is the last book in Crownover's Saints of Denver series, which is my Read a Series in a Month challenge – and I have aced that challenge!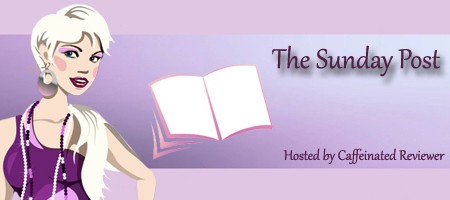 The Sunday Post #142 – Weekend Wrap-up
Kim @ The Caffeinated Reviewer, is our hostess with the mostest for the weekly Sunday Post where I'm wrapping things up. It is the perfect opportunity to share what happened here on my own blog, as well as some of the happenings elsewhere in the Blogosphere.
While there has been no teaching this week, and only half a day of oral exams for my students, it's been a pretty busy week anyway. I had to enter all the grades into the system, so that all students can get their grade cards, and there are also teachers' councils to discuss students who have not passed all their classes. The system here is fairly strict, so there are some students who won't have the chance to continue in the high school, but have to go towards a different kind of school for the rest of their school-years. It's pretty hard to be part of those decisions, because this will shape the students' future, you know?
It's been so hot I am barely functioning, and I really, really hope we'll get some rain and cooler temperatures soon.
COYER started last week, and I have already read 6 COYER books, and currently reading my 7th. I'm really happy with my progress so far. The books I've read so far can be found on my COYER Goodreads shelf.
This Week's Freddy in Action:
Did you get some good books last week? What have you been up to this past week? Thanks for stopping by, I hope you're enjoying your weekend, and that next week will be filled with awesome!