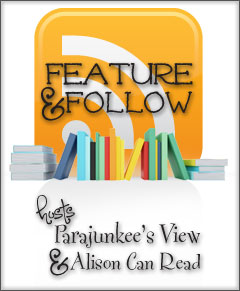 The Feature and Follow meme is hosted by Parajunkee and Alison can Read every Friday. It's a great way to get to know new bloggers, and also to have other bloggers get to know you and your blog!
This week's featured blogs are Compelled by words and The Bookshelf Review be sure to check them out as well 🙂
This week's question is :
What would you do over if you were to start your blog again from scratch?
My answer is : I have no idea, I only started my blog two months ago and I'm pretty new to the whole blogisphere.  Ask me again in one year 😀
If you are a new follower, please comment below so I can follow you back, and make sure to check out as many blogs as you can – join in the fun!
Have a fabulous Friday and a wonderful weekend <3